Exelon Patch
and/or alternatives
Chemical Ingredient:
Rivastigmine
Generic Choice
What is a generic medication?
Generic medications are significantly discounted copies of brand name medication that have the same active ingredients, intended use, dosage, side effects, effects, and route of administration as the original brand name medication. In other words, generic medications have the same pharmacological effects as their brand-name counterparts. Over half of all prescribed medications are for generic medications.
4.6mg/24Hr Extended Release Patches

Marketed as Exelon Patch 5 in Turkey
Manufactured by LTS Lohmann Therapie
Product of Turkey • Shipped from Turkey

Prescription Required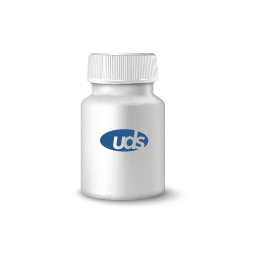 Manufactured by A UK MHRA approved Generic Manufacturer
Product of United Kingdom • Shipped from United Kingdom

Prescription Required
Also available in New Zealand and Canada
More details
Manufactured by Novartis
Product of New Zealand • Shipped from New Zealand

Prescription Required
Marketed as Exelon Patch 5 in Canada
Manufactured by Novartis Pharmaceuticals Canada Inc
Product of Canada • Shipped from Canada

Prescription Required
9.5mg/24Hr Extended Release Patches

Marketed as Exelon Patch 10 in Turkey
Manufactured by LTS Lohmann Therapie
Product of Turkey • Shipped from Turkey

Prescription Required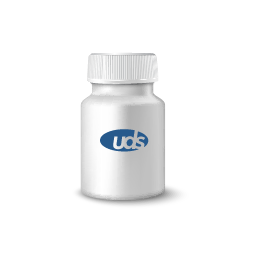 Manufactured by A UK MHRA approved Generic Manufacturer
Product of United Kingdom • Shipped from United Kingdom

Prescription Required
13.3mg/24Hr Extended Release Patches
No generic is available for Exelon 13.3mg/24Hr.

Manufactured by Novartis Pharmaceuticals UK
Product of United Kingdom • Shipped from United Kingdom

Prescription Required
No generic is available for Exelon 13.3mg/24Hr.
Exelon Patch Helps Treat the Following Conditions:
Dementia Associated with Parkinson's Disease
Parkinson's disease is a neurodegenerative disorder that is usually diagnosed in people older than 60. Initial symptoms include stiffness, slowness, and impaired balance. Over time, patients experience debilitating symptoms like tremors and the progressive deterioration of motor function. Dementia is common in about 40 percent of people diagnosed with Parkinson's disease.
Dementia Associated with Alzheimer's Disease
Alzheimer's disease is a chronic neurodegenerative disorder caused by the build-up of certain proteins in the brain. This causes damage to the connections between nerve cells, resulting in the loss of brain tissue. Alzheimer's disease is usually associated with dementia.
Exelon Patch Active Ingredient
Generic Exelon Patch Alternative: 
Exelon Patch
Exelon contains the active ingredient rivastigmine, which alleviates symptoms of dementia in people with Parkinson's disease. It is also prescribed to patients suffering from Alzheimer's disease.
General Drug  Information
What is Exelon Patch and What Is It Used For?
Exelon Patch is prescribed to manage symptoms of dementia, associated with Alzheimer's disease and Parkinson's disease. It contains the active ingredient rivastigmine which helps restore the balance of neurotransmitters in the brain.
This medication is not a cure for either Alzheimer's disease or Parkinson's disease. However, it can help improve memory, awareness, and ability to perform routine tasks.
Exelon Patch allows for high doses of medication to be absorbed through a patient's skin. This method involves less unwanted side effects and helps to maintain steady levels of rivastigmine in a patient's body over a 24-hour period.
Usage and Application
Before starting treatment, patients or their relatives should carefully read all the information about this medicine, as well as the full instructions on how to apply it properly. Ask your pharmacist or doctor if you have any questions.
Exelon Patch should be applied to the skin as directed by the treating physician, usually once a day. Open the pouch and remove the patch from the protective liner. Apply the patch on a clean, dry, hairless area on the back, upper arm, or chest. Patients can bathe with the patch once it is properly applied.
Patients should open the sealed pouch just before applying the Exelon patch. Do not open earlier. Do not cut the patch. Apply on healthy looking skin and avoid skin that is red, irritated, or broken. Do not apply Exelon to areas where you have previously applied any cream or lotion. Do not apply on areas where tight clothing may rub the patch off.
Patients should wear only one patch at a time. Remove the old patch before applying a new one. Once removed, fold in half so the sticky sides seal together. Throw away safely, ensuring that the patch will be out of reach of children or pets.
The new Exelon patch should be applied on a new area, in order to prevent skin irritation. Patients can apply to the same area of the body but in a different precise spot. Avoid applying to the same spot for at least two weeks.
Should a patch fall off before it is due to be changed, do not try to reapply it. Do not use tape to keep in place. Instead, replace the fallen patch with a new one immediately. The following day, replace at the regularly scheduled time.
Patients should wash hands with soap and water after handling Exelon. Do not touch your eyes before you have washed your hands. If any medication comes into contact with the eyes, rinse them with water immediately. Contact your doctor in the event of symptoms like redness and irritation.
Patients should apply this medication, precisely following the doctor's orders. Some patients may be directed to start with a lower dose, in order to reduce negative side effects like nausea and diarrhea. Patients should not increase their dose or take the medication more often than prescribed. Do not apply more than one patch per day. Do not leave the patch on for longer than prescribed. This will not improve your condition but will increase the risk of negative side effects.
Patients should use Exelon Patch regularly to get the most benefit from it. To prevent forgetting, the patch is best applied at the same time each day.
Those who have skipped the medication for three or more days in a row should consult their physician before continuing treatment. Such patients may be directed to restart Exelon Patch at a lower dose.
Patients should inform their doctor in the event their condition worsens.
Considerations Before Taking Exelon Patch
Before starting treatment patients need to discuss the possibility of allergic reactions to Exelon Patch.
It is vital to discuss the patient's medical history, especially breathing problems like asthma and chronic obstructive pulmonary disease. Patients should also mention liver disease, problems urinating, seizures, and fainting. Stomach problems (ulcers, etc.) and heart conditions like sick sinus syndrome should also be reported.
This medication may cause dizziness and drowsiness. Patients should not drive, use machinery, or perform other tasks requiring alertness until the effects of the medication are known. Avoid alcoholic beverages and discuss marijuana use with your doctor.
Patients should avoid exposure to direct heat while wearing the patch. This may cause the medication to release all at once, producing negative side effects. Avoid exposure to prolonged direct sunlight. It is not recommended to use heating pads, electric blankets, and heat lamps. Avoid saunas and hot tubs.
Before an MRI test, patients must alert laboratory personnel that they are using Exelon Patch. Some patches may contain metals, which can cause serious burning during an MRI procedure. Patients should speak with their doctor about whether to remove their patch before the test and apply a new one afterward.
Patients preparing for surgery or certain dental procedures should inform their doctor or dentist about all medicines, supplements, and herbal products they are taking.
Exelon Patch should only be used when clearly needed during pregnancy. Patients should discuss the risks and benefits with their doctor.
It is not known whether this medication passes into breast milk. Nursing mothers should consult their physician before breastfeeding.
Delayed and Omitted Doses
Patients who forget to apply their patch should do so as soon as they remember. The following day, replace the patch at the scheduled time. Never wear two patches at the same time.
Other Medications and Exelon Patch
Drug interactions may change the way Exelon Patch works and may increase the risk of side effects. Before starting treatment, patients need to discuss all medications and supplements they are taking with their doctor. Patients should not change their dosage or stop taking this medication unless their physician advises them to do so.
A number of drugs – like the heartburn medication Reglan – may interact negatively with Exelon Patch. Antispasmodic medications like oxybutynin and tolterodine have the same effect and so do some heart medications (atenolol, digoxin, and diltiazem).
This is also the case with aspirin and a number of nonsteroidal anti-inflammatory drugs (ibuprofen, naproxen, etc.). These medications may increase the risk of stomach bleeding when used together with Exelon Patch. Patients should check the labels of all prescription and over-the-counter medicines which may contain the above-mentioned drugs as active ingredients.
Patients who have been prescribed low doses of aspirin – usually not higher than 325 milligrams per day – should continue treatment. Contact your doctor for more details.
Adverse Reactions
Most patients are able to use Exelon Patch safely without serious side effects.
Some patients may experience nausea, vomiting, diarrhea, loss of appetite, or weight loss. It is possible to experience weakness, dizziness, drowsiness, tremors, and skin irritation. Patients should contact their doctor if these conditions persist or worsen.
Patients should seek immediate medical help if they experience the following side effects: irregular heartbeat, fainting, seizures, and trouble urinating. It is also imperative to seek medical assistance for symptoms like black stools, vomit that looks like coffee grounds, and severe stomach pain.
This is not a complete list of all possible side effects.
Serious allergic reactions to Exelon Patch are rare, yet patients should be aware of symptoms including rash, itching and swelling, severe dizziness, and trouble breathing.
How to Store Exelon Patch
Exelon Patch should be stored at room temperature, away from light and moisture. Do not store in the bathroom. Keep away from children and pets.
Unwanted medication should be disposed of properly and should not be poured into drains or flushed down the toilet. Patients should consult a pharmacist or their local waste disposal company to find out more about safe disposal methods.
IMPORTANT DISCLAIMER: All medical content is supplied by a third party company who is independent from this web site. As such, this web site can not guarantee the reliability, accuracy, and /or medical efficacy of the information provided. In all circumstances, you should seek the advice of a health professional pertaining to drug, treatment and/or medical condition advice. Note that not all products are shipped by our contracted Canadian pharmacy. This website contracts with dispensaries around the world that ship products directly to our customers. Some of the jurisdiction include but are not limited to United Kingdom, Europe, Turkey, India, Canada, Vanuatu, Mauritius, and USA. The items within your order may be shipped from any one of these jurisdiction depending on the availability and cost of the products at the time you place your order. The products are sourced from these countries as well as others. Please note that the product appearance may vary from actual product received depending on availability.