Azilect
(Rasagiline Mesylate)

Prescription required.
Manufactured by Teva Pharmaceutical Industries Ltd
Product of Canada. Shipped from Canada.

Prescription required.
Manufactured by Lundbeck
Product of Turkey. Shipped from Turkey.
Also available in United Kingdom
More options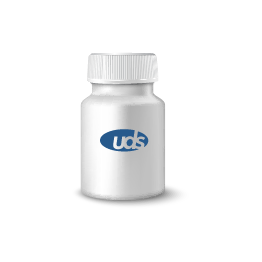 Prescription required.
Manufactured by Lundbeck Ltd
Product of United Kingdom. Shipped from United Kingdom.
Generic equivalents for Azilect
What is a generic medication?
Generic medications are significantly discounted copies of brand name medication that have the same active ingredients, intended use, dosage, side effects, effects, and route of administration as the original brand name medication. In other words, generic medications have the same pharmacological effects as their brand-name counterparts. Over half of all prescribed medications are for generic medications.

Prescription required.
Manufactured by Sun Pharma
Product of India. Shipped from India.

Prescription required.
Manufactured by Sun Pharma
Product of India. Shipped from India.
Also available in United Kingdom
More options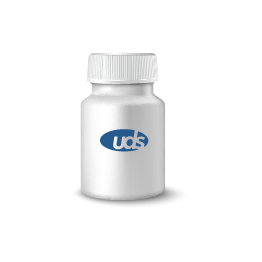 Prescription required.
Manufactured by A UK MHRA approved Generic Manufacturer
Product of United Kingdom. Shipped from United Kingdom.
Who Should Take Azilect
Azilect has been in use since 2006 and is often prescribed to patients with Parkinson's disease, a progressive disorder of the nervous system which involves the loss of brain cells that produce the neurotransmitter, dopamine.
Azilect helps to increase levels of dopamine and serotonin in the brain, which in turn alleviates symptoms associated with the disease. Azilect may be prescribed on its own, or in combination with other drugs, in order to help alleviate symptoms such as muscle stiffness, tremors, stooped posture, spasms, decreased mobility, and poor muscle control. Often, Azilect is prescribed in tandem with a drug called Levodopa.
Azilect is available in 0.5mg and 1mg tablets. It is usually taken once a day with or without food. As any prescription drug, Azilect is to be taken only after a consultation with a physician and administered as per the physician's instructions. Once a patient may start to see improvement in symptoms within a week of starting medication. Azilect typically requires up to eight weeks to see the full effects.
Contraindications and Precautions
Azilect belongs to a class of drugs called monoamine oxidase B (MAO-B) inhibitors and should not be taken or prescribed with drugs or substances with similar effects. This includes painkillers such as meperidine, tramadol, methadone and propoxyphene. Medications such as dextromethorphan and cyclobenzaprine are also MAO-B inhibitors, as well as herbs such as St. John's wort.
Patients taking this drug may experience hypertension and are also at an elevated risk for developing melanoma, a type of skin cancer. Other unwanted side effects may include drowsiness and falling asleep during day-time activities, as well as psychotic-like or impulsive behavior and hallucinations.
When taken with antidepressants, Azilect may cause some patients to develop serotonin syndrome, a possibly fatal condition with varied symptoms (depending on the severity) including tremors, high blood pressure, restlessness and confusion.
The most common adverse reactions of taking Azilect include a flu-like syndrome, joint pain and depression.
The information above is a quick summary of Azilect facts provided by third parties. Patients should always refer to a physician for medical advice on how to administer this drug, and any other drug-specific questions they may have.
Generic Alternatives to Azilect
The active substance in Azilect is rasagiline mesylate which has been used to produce generic alternatives of the brand-name drug. Available through our online pharmacy, patients can buy drugs from a number of international manufacturers.
As with the brand-name drug, a number of issues must be considered when patients take a generic alternative. Any patient considering a switch from Azilect to a generic medicine should first discuss this with their physician. As with the brand-name drug, a number of adverse reactions may occur.
A potentially serious adverse reaction, which is avoidable, is the so-called "cheese reaction", which can lead to high blood pressure and arrhythmia. This occurs when fermented substances in foods like aged cheese and drinks such as wine and beer react with medications. Also to be avoided are soy sauce, various types of pickles and smoked foods like dried meats. Some types of medications, for example decongestants, can also bring on a dangerous reaction.
Azilect in the News
Teva's Pricey Parkinson's Drug Unnerves Some Patients
The price of Azilect – one of the most commonly prescribed treatments for Parkinson's Disease – has increased more than twice since 2006, making the drug unaffordable for many patients. The most recent price increase was in July 2016. Drug manufacturers often raise prices before generic versions of their brand-name medicines become available on the market.
Source:www.cbsnews.com/news/tevas-pricey-parkinsons-drug-azilect-unnerves-some-patients/
Mylan Launches Rasagiline Tablets
Pharmaceutical company, Mylan, has announced the launch of Rasagiline Tablets, a generic version of brand-name drug Azilect. The company will offer 0.5mg and 1mg tablets.
Source:http://newsroom.mylan.com/2017-06-02-Mylan-Launches-Generic-Azilect-R-Tablets
IMPORTANT DISCLAIMER: All medical content is supplied by a third party company who is independent from this web site. As such, this web site can not guarantee the reliability, accuracy, and /or medical efficacy of the information provided. In all circumstances, you should seek the advice of a health professional pertaining to drug, treatment and/or medical condition advice. Note that not all products are shipped by our contracted Canadian pharmacy. This website contracts with dispensaries around the world that ship products directly to our customers. Some of the jurisdiction include but are not limited to United Kingdom, Europe, Turkey, India, Canada, Vanuatu, Mauritius, and USA. The items within your order may be shipped from any one of these jurisdiction depending on the availability and cost of the products at the time you place your order. The products are sourced from these countries as well as others. Please note that the product appearance may vary from actual product received depending on availability.