Elidel Cream
and/or alternatives
Chemical Ingredient:
Pimecrolimus
Generic Choice
What is a generic medication?
Generic medications are significantly discounted copies of brand name medication that have the same active ingredients, intended use, dosage, side effects, effects, and route of administration as the original brand name medication. In other words, generic medications have the same pharmacological effects as their brand-name counterparts. Over half of all prescribed medications are for generic medications.
1% Cream
No generic is available for Elidel 1%.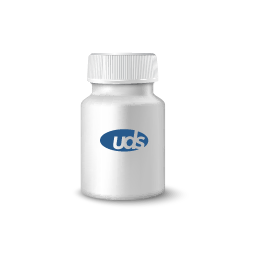 Manufactured by Novartis Pharmaceuticals UK
Product of United Kingdom • Shipped from United Kingdom

Prescription Required
No generic is available for Elidel 1%.
Also available in Canada
More details
Manufactured by Novartis Pharmaceuticals Canada Inc
Product of Canada • Shipped from Canada

Prescription Required
Manufactured by Novartis Pharmaceuticals Canada Inc
Product of Canada • Shipped from Canada

Prescription Required
Elidel Cream Drug Information
Are you paying too much for Elidel Cream? Save up to 80% when purchasing your prescription drugs from Universal Drugstore. Our prescription service aspires to conveniently provide you with affordable medications at the lowest prices in Canada and internationally.
We're working with a number of Canadian and international pharmacy partners, all licensed by their qualified governmental regulatory bodies. By collaborating with our partners, we are able to offer a wide range of brand and generic medications at very competitive prices. You can obtain discount prescription drugs through our online pharmacy. Our prices are already up to 80% lower than your local pharmacy. We are committed to providing you with the best service and prices. This is why we'll match the price of any of our online pharmacy competitors who require a valid prescription.
Order Elidel Cream at a discount price today!
Why Buy Elidel Cream from Universal Drugstore?
We are the global leader in online prescription drug savings with almost 20 years of experience supplying prescription and over the counter drugs to our international customers. More than 300,000 international patients have used our service to receive their prescription and over-the-counter medications.
In the past two decades together with our international pharmacy partners we have shipped over 2 million prescription medication orders to our satisfied customers.
Your safety is our top priority. You can feel completely secure purchasing through us. We use SSL encryption to secure all of your personal information that is transferred through our website while using our service.
How Long Does It Take to Receive My Elidel Cream Order?
You can easily place an order on our website in under 5 minutes. First you need to set up an account with us, create a payment method, and send us your prescriptions. Alternatively, you can order by downloading our order form or by placing an order over the phone. Delivery can take approximately 2 weeks to North America, and 4 weeks to other countries.
Elidel Drug Information
Elidel Cream Overview

Pimecrolimus is used to treat certain skin conditions such as eczema (atopic dermatitis) in people who should not use or have not responded to other eczema medications (e.g., topical steroids). Eczema is an allergic-type condition that causes red, irritated, and itchy skin. Elidel Cream works by changing the skin's defense (immune) system, thereby decreasing the allergic reaction that causes eczema. Pimecrolimus belongs to a class of drugs known as topical calcineurin inhibitors (TCIs). Elidel Cream is not recommended if you have a history of a certain rare genetic disorder (Netherton's syndrome). Also, Elidel Cream should not be used by anyone who has a weakened immune system (e.g., following an organ transplant).

Elidel Cream Warnings

Patients have benefited from use of pimecrolimus when Elidel Cream is used correctly. Long-term safety for Elidel Cream is not known at this time. There have been rare reports of cancers (e.g., skin cancer, lymphoma) in patients using pimecrolimus. It is not known whether pimecrolimus caused these cancers when used on the skin. Further studies to determine the long-term safety of Elidel Cream are ongoing. In the unlikely event that unusual lumps, swollen glands, or growths (especially on the skin) occur, contact your doctor right away.Elidel Cream should be used only if other drugs have failed or if other medications are not considered appropriate by your doctor. Pimecrolimus should be used on the skin for short treatment periods only. If needed, treatment may be repeated with breaks in between. Use the smallest amount that will treat your condition properly, and apply only on the affected skin. Also, Elidel Cream should not be used in children younger than 2 years. As with all medications, discuss the risks, benefits, and proper use of Elidel Cream with your doctor.

How to Use Elidel Cream

Read the Medication Guide provided by your pharmacist before you start using pimecrolimus and each time you get a refill. If you have any questions regarding the information, consult your doctor or pharmacist. Wash your hands with soap and water before using Elidel Cream. Apply a thin layer to the affected areas of skin, usually twice daily or as directed by your doctor. Rub the medication into the skin gently and completely. Wash your hands after using Elidel Cream unless your hands are being treated. If your doctor recommends a moisturizer, apply it after Elidel Cream. Pimecrolimus is for use on the skin only. Avoid getting Elidel Cream in your eyes or on the inside of your nose or mouth. Do not apply Elidel Cream to open wounds or infected areas. Do not cover the treated area with plastic or waterproof bandages unless directed to do so by your doctor. Do not bathe, shower or swim right after applying Elidel Cream. Use Elidel Cream exactly as directed. Your doctor may instruct you to stop using it once your eczema has cleared up and to start using it again if signs or symptoms reappear. Consult your doctor for details. Inform your doctor if your condition does not improve after 6 weeks of using Elidel Cream or if your condition worsens at any time.

Elidel Cream Precautions

Before using pimecrolimus, tell your doctor or pharmacist if you are allergic to it; or if you have any other allergies. Elidel Cream may contain inactive ingredients, which can cause allergic reactions or other problems. Talk to your pharmacist for more details. Before using Elidel Cream, tell your doctor or pharmacist your medical history,current infections (e.g., mononucleosis), use of light therapy (e.g., UVA or UVB), skin infections (e.g., herpes, chickenpox, shingles, warts), immune system problems. Elidel Cream may make you more sensitive to the sun. Limit your time in the sun. Avoid tanning booths and sunlamps. Use sunscreen and wear protective clothing when outdoors. Tell your doctor right away if you get sunburned or have skin blisters/redness. Elidel Cream should be used only when clearly needed during pregnancy. Discuss the risks and benefits with your doctor. It is unknown if Elidel Cream passes into breast milk. Consult your doctor before breast-feeding.

Elidel Cream Misdose

If you miss a dose of Elidel Cream, use it as soon as you remember. If it is near the time of the next dose, skip the missed dose. Use your next dose at the regular time. Do not double the dose to catch up.

Elidel Cream Interactions

Your healthcare professionals (such as your doctor or pharmacist) may already be aware of any possible drug interactions and may be monitoring you for them. Do not start, stop or change the dosage of any medicine before checking with them first. Before using Elidel Cream, tell your doctor or pharmacist of all prescription and nonprescription/herbal products you may use,topical steroids, other ointments/lotions/creams. This document does not contain all possible interactions. Therefore, before using Elidel Cream, tell your doctor or pharmacist of all the products you use. Keep a list of all your medications with you, and share the list with your doctor and pharmacist.

Elidel Cream Side Effects

What are Elidel Cream side effects?

Side effects are physical, mental or emotional symptoms which occur in addition to or outside of the desired effect of a therapeutic treatment such as an over-the-counter or prescribed drug or medication. Side effects from Elidel Cream may occur at the beginning or at the end of treatment and may also depend on the length of time an individual remains on the treatment. Side effects, also known as adverse effects, are generally more likely to occur when starting treatment. Individuals may also experience side effects from Elidel Cream as a result of an interaction with other medications.

Side Effects of Elidel Cream

The side effects of Elidel Cream may vary in number and intensity for many different reasons. Factors such as age, weight, gender and ethnicity may influence the side effects of Elidel Cream. Also, an individual's state of general physical health and seriousness of the disease or illness as well as an increase or decrease in dosage may lead to side effects. Further, side effects from Elidel Cream may also occur as a result of an interaction with certain herbal supplements, foods or drinks.

Prescription drug side effects can be serious and may cause patients to stop the treatment. However, when side effects from the use of a prescription drug, such as Elidel Cream, do occur a patient should consult their physician. A physician may prescribe an additional treatment in order to control the symptoms or an adjustment in the dosage may be made. In addition, changes to diet, exercise or other lifestyle activities may help to lessen the side effects of Elidel Cream.

By understanding side effects and the factors which may influence the occurrence of side effects patients are empowered to take an active role in their care. Patients who have specific questions about the side effects of Elidel Cream, or any other medication, should contact their physician. General information about Elidel Cream and the side effects associated with Elidel Cream are described in the following:

Common Elidel Cream Side Effects

Severe

pharyngitis due to Streptococcus pyogenes
viral infection
otitis externa
tonsillitis
upper respiratory infection
influenza
bronchitis
gastroenteritis
skin and skin structure infection
fever

Less Severe

pharyngitis
sore throat
pruritus of skin
folliculitis
skin irritation
headache disorder
cough
diarrhea
treatment site sequelae

Less Frequent Elidel Cream Side Effects

Severe

bacterial infection
chickenpox
herpes simplex infection
molluscum contagiosum infection
superficial ocular infection
pneumonia
asthma
urticaria
dyspnea
lacerations
hypersensitivity drug reaction

Less Severe

acute bacterial otitis media
sinusitis
nasal congestion
rhinorrhea
toothache
constipation
dysmenorrhea
impetigo
erythema
acne vulgaris
arthralgias
back pain
skin nodules
epistaxis
wheezing
nausea
vomiting
loose stools
abdominal pain with cramps

Rare or Very Rare Elidel Cream Side Effects

Elidel Cream Storage

Store at room temperature between 59-86 degrees F (15-30 degrees C) away from light and moisture. Do not freeze. Make sure the cap on the tube is tightly closed. Keep all medicines away from children and pets. Do not flush medications down the toilet or pour them into a drain unless instructed to do so. Properly discard Elidel Cream when it is expired or no longer needed. Consult your pharmacist or local waste disposal company for more details about how to safely discard your product.
IMPORTANT DISCLAIMER: All medical content is supplied by a third party company who is independent from this web site. As such, this web site can not guarantee the reliability, accuracy, and /or medical efficacy of the information provided. In all circumstances, you should seek the advice of a health professional pertaining to drug, treatment and/or medical condition advice. Note that not all products are shipped by our contracted Canadian pharmacy. This website contracts with dispensaries around the world that ship products directly to our customers. Some of the jurisdiction include but are not limited to United Kingdom, Europe, Turkey, India, Canada, Vanuatu, Mauritius, and USA. The items within your order may be shipped from any one of these jurisdiction depending on the availability and cost of the products at the time you place your order. The products are sourced from these countries as well as others. Please note that the product appearance may vary from actual product received depending on availability.